So I've just trawled through 12 months of feedback from customers offering opinions around our web-app's user interface design.  We have 69 people who've written in to say they love it, 88 people who say they hate it and strangely one guy just asking to change a particular hue of orange.
With the exception of orange-guy, the feedback is all passionate to the point of being divisive.  At the negative end of the spectrum we have a response that is in all capitals "HORRIBLE – CIRCA 2005" and from the positive end, "love the CRM, love the interface!!!!" including no less than 12 exclamation marks.
Clearly no one that has offered feedback is sitting on the fence.  Rather both sides have run to their respective end of the yard and are poised to pitch rocks and sling rotten eggs at one another.  And as much as I used to enjoy a good backyard scrap (hey, I was 9 years old) it's time to put an end to this and start showing off the new interface design.
As an aside: I've noticed people with negative views tend to use all capital letters whereas positive people are more about the exclamation mark (!!!!)
Sneak Preview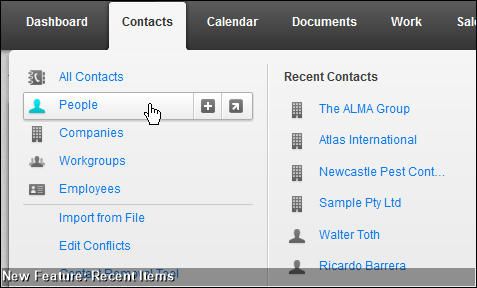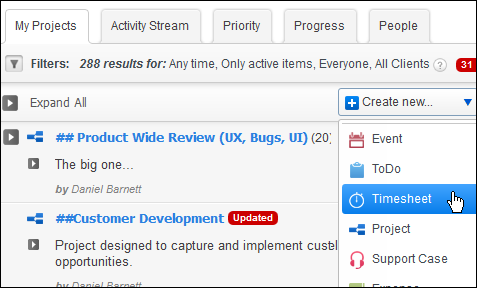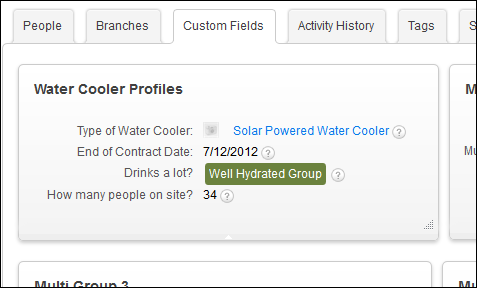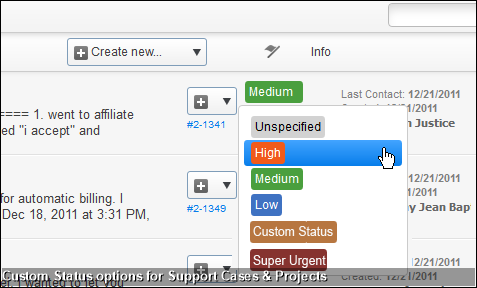 Beta & Release Dates
From today this is in "internal beta' @ WORK[etc].  What this means is that we have it to a stage whereby we can easily use the new interface to quickly identify the obvious quirks.  This internal beta will last ~2 weeks.
Then we move to a "public beta".  What this means is that any account can flick a switch on their interface and turn on the new beta.  A warning though.  This is likely going to be a "no going back" scenario because of updates and new features that apply to the underlying database.
After around ~6 weeks in public beta, and with plenty of warning, all accounts will be switched over to the new interface.
View the progress forum for some more screens and updates.