Please take a moment to watch the video below, which explains how to meet using Zoom.
NOTE – if we share our screen with you it may appear full-screen and obscure other on-screen controls or windows. There is a button to exit fullscreen mode in the top right corner.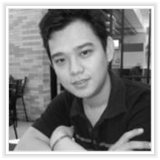 Justine Tukushima
Appointed primarily to support businesses in the Asia-Pacific region, and with several years experience in the industry, Justine is committed to ensuring customers get nothing but the best from WORK[etc]. A great asset to the Team, 'JT' also manages most data imports and Invoice HTML work.
Please note: the meeting details opposite are for pre-booked support sessions.
You can schedule with one of our Product Specialists here or with Justine directly here.
Justine be contacted on extension 721 when calling any of our main phone numbers.
You can meet with Justine at
worketc.zoom.us/j/3227860721
Click "Join Meeting Now" to download Zoom and connect
Join audio using mic/speakers
If you don't have a headset/mic you can dial in using one of the following:
USA: +1 669 900 6833
UK: +44 20 3695 0088
Aus: +61 2 8015 2088
---
Not already booked?
Schedule Meeting